• Staffing
• Duplication
• Assisted Purchases
• Training
• Cable Channel 80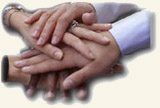 Staffing
Groups hosting activities in the building are responsible for designating an individual (student) who will be the A/V contact for that activity. Having an A/V contact is a requirement of every activity that uses any of the A/V equipment in any space of the building.
JGS A/V will assist groups by training the individual(s) they designate to use the A/V equipment. Designated A/V contacts will also have information on how to get additional assistance if they need it.
Please note that professional staffing by JGS A/V for your event is available for a fee. For more information contact JGS A/V.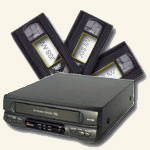 Duplication
JGS A/V will, at the request of students, staff and faculty, duplicate a limited number of DVD discs. We are also capable of authoring original DVDs.
(Please note that purchasing all media is the responsibility of the requestor.)
Each duplication request, for obvious reasons, will be handled individually. Please contact JGS A/V with your request well ahead of time because our facilities allow only a limited number of duplicates to be made in a short time.
If you need multiple duplication (i.e. a large run of videos), JGS A/V will assist in locating an off campus duplication facility to accomodate your request.
It is the responsibility of the service requestor to be sure that duplication does not infringe any United States, international, state or local copyright laws. If circumstances are questionable, JGS A/V may ask that you produce written promission from the copyright holder before duplication.
Please visit the US Copyright Office website if you have any questions about copyright law. Another helpful site is the Consortium for Educational Technology in University Systems and their description of copyright law in reference to education.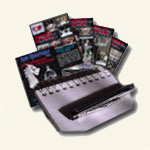 Assisted Purchases
JGS A/V will consult with staff, students and faculty who are using university related funds to purchase specialized A/V equipment for use in the Jones School. Our goal in assisting purchases is to help users understand their specific needs, choose a quality product and ensure compatability with existing equipment.
JGS A/V has a wide variety of equipment in place to meet the needs of its users. (Please visit the Classroom Equipment page to discover what equipment JGS A/V has on hand.)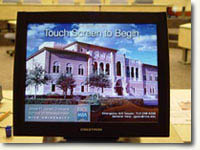 Training
JGS A/V will be more than happy to give you one on one training at your convenience! If you desire a specialized training session to learn how to use any of JGS A/V's equipment, please do not hesistate to contact us to schedule an appointment.


Cable Channel 80
JGS A/V has an in-house cable channel on which it can broadcast to all wired television sets attached to the cable system including classrooms. Please contact JGS A/V for more information about how to schedule your broadcast.