News and Events:
Kohn Lab Research News
2014
Kohn lab co-authored PNAS paper, which found evidence of genes shared by two mouse species across Europe and Africa, was featured in Rice News for December 16. Read the article.
Sreyasi Biswas and Eslam Eshahat named recipients of the Diana McSherry and Patrick Poe Endowed Fellowship in Ecology & Evolutionary Biology
Graduate Student Eslam Elshahat's talk was named best natural sciences presentation at the Rice Graduate Student 90-Second Thesis competition
First year graduate student Eslam Elshahat was awarded the Sam and Helen Worden Fellowship for the 2013-2014 academic year
2012
Graduate student Shuwei Li's submission placed 2nd out of the more than 40 Nuggets submitted to the 2012 Centennial Ken Kennedy Institute Research Nugget Competition. The competiton was open to Rice Faculty, Research Staff and Students. The Research Nugget was based on a current research project and highlighted how computing and/or information technology was being utilized enhance and further their research.
2011
Congratulations to Dr. Kevin Liu for receiving a Keck Center fellowship; NLM Training Program in Biomedical Informatics. He will be in the labs of Luay Nakhleh (primary mentor, Rice Computer Sciences) and (Michael Kohn, (secondary mentor, Rice EEB) as a postdoctoral fellow.
Michael Kohn is now a faculty member of the Gulf Coast Consorita National Library of Medicine (NLM) Training Program in Biomedical Informatics and Computational Biology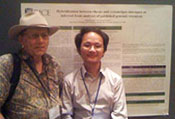 Graduate student Ching-Hua Shih's poster "Hybridization between rhesus and cynomolgus macaques inferred from analyses of published genomic resources", C-H Shih and MH Kohn, received the best poster award at the 34th annual meeting of the American Society of Primatologists, Sept 16-19 2011, Austin, TX. Ching-Hua is show here with Dr. Joseph Erwin past Associate Editor of National Geographic; know for (amongst many other accomplishments) his studies on hybridization between several species of macaques on Sulawesi island.
Our paper "Adaptive Introgression of Anticoagulant Rodent Poison Resistance by Hybridization between Old World Mice" (Current Biology doi:10.1016/j.cub.2011.06.043) was widely discussed upon release in the USA and Europe. Here are links to a few of the news articles:
In their Meeting Review published in Development Eric S. Haag and Richard E. Lenski comment on our talk about rodenticide resistant mice given at the Keystone meetings in 2011.
March - A study by Pamela Wiener and Ricardo Pong-Wong uses our data and replicates our mapping of the warfarin resistance gene.( read the Journal of Heredity paper )
---
2009
A cardiovascular phenotype in warfarin-resistant Vkorc1 mutant rats by Michael H Kohn, Roger Price, and Hans-Joachim Pelz received the Artery Research Best Paper Award 2009 at the Artery 9 meeting which was held at Queens' College, Cambridge, UK, 10-12 September 2009.
Some of the press this article recieved:
February - Our research is highlighted in the Rice Sallyport article - Evolutionary Thinking.
---
2008
Our work is presented at the 2008 Rodenticide Resistance Action Committee (RRAC) meeting on genetic research in anticoagulant resistance
Faculty of 1000 Recommended
Michael H Kohn, Joshua Shapiro, Chung-I Wu (2008) Decoupled differentiation of gene expression and coding sequence among Drosophila populations. Genes & Genetic Systems 83:265-273.
---
Earlier
Sara Abdulla wrote about our work in Nature News - Use your pooper-scooper with pride:
Lab Member News
Congratulations to Juan Diaz, who is to receive a three year graduate student stipend from the National Council of Science and Technology (CONACYT) of Mexico, August 2011
Dr. Zhenjiang Lan joins us as a visiting Scholar for about a year, July 2011

Shuwei Li's baby boy Timo was born June 2011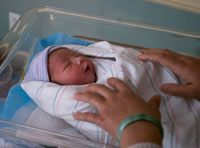 Former student Laurie Stevison has finished her PhD at Duke University (Mohamed Noor lab) and is moving on to UCSF to work with Jeff Wall, June 2011
Shuwei Li and Ching-Hua Shih advanced to candidacy, November 2010
Ying Song's baby girl Grace is born, November 2009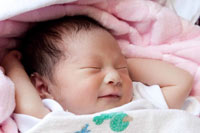 Juan Diaz, briefly our technician, is joining our lab as a graduate student and is funded by AGEP, August 2009
Anthony Moore accepted at Duke University - Former lab member, EEB major, and Rice 2009 graduate, Anthony Moore has been accepted into the PhD program at Duke University. Anthony was a recipient of a Mellon Mays Undergraduate Fellowship and parts of his honors thesis are currently in preparation for publication.