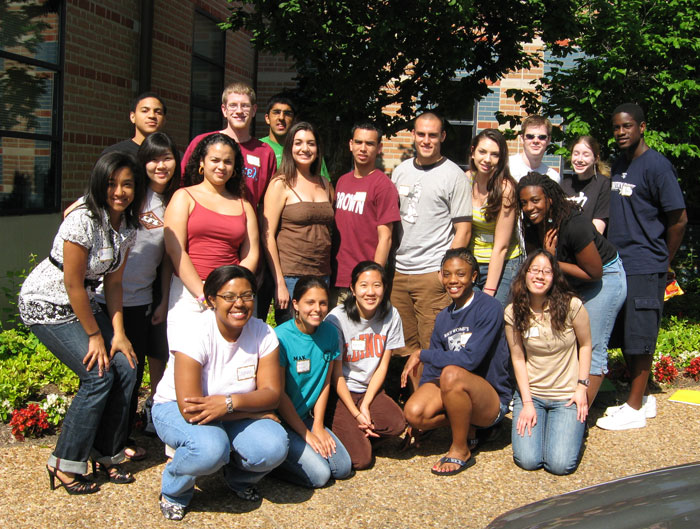 O-Week Diversity Failitators 2007
Cultural Events Calendar

In House Support Services

Multicultural Student Organizations
What Students are Asking

Outside Scholarships, Internships, & Opportunities

About the Director

To Rice Student Life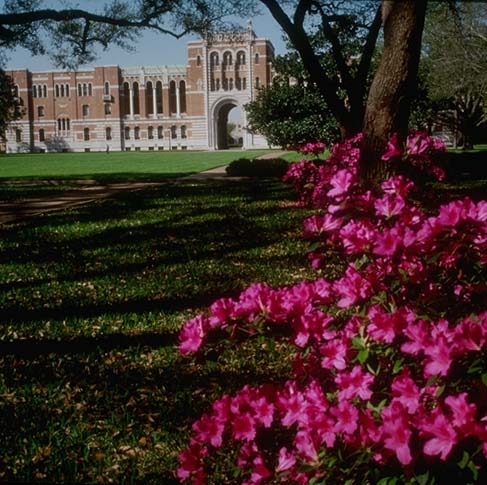 "We all should know that diversity makes for a rich tapestry, and we must understand that all the threads of the tapestry are equal in value no matter what their color."

-- Maya Angelou
Co-sponsored by Multicultural Affairs, the Community Involvement Center, and the Student Center, ADVANCE represents a unique vehicle for highlighting the benefits of collaborative programming. ADVANCE has surfaced, however, as the principal programming and educational vehicle for the Office of Multicultural Affairs, and as such, the OMA Director serves as lead advisor with oversight responsibility for every aspect of running and maintaining this extraordinary student organization. The current ADVANCE advisors are:

Enrollment in ADVANCE is limited and highly competitive. It involves approximately 30 diverse students in a year-long program that provides small group opportunities to learn and exhibit leadership skills, explore and educate the greater campus community on issues of diversity and social relevance, and interact with successful alumni and community sponsors. Though the program was designed to target ethnic minority students and tackle related cultural issues, students representing a variety of cultures and nationalities have been selected to participate. The multicultural focus of the group reinforces the concept that the skills being taught as part of the ADVANCE program are not unique to minorities, but indeed necessary for all students to be successful as leaders in a diverse workplace.

The mission for ADVANCE has evolved over the years and is strongly influenced by the needs and values of the student participants. Yet, its basic premise of providing tools for leadership and career success remains. In accordance with its mission statement, the vision of ADVANCE encompasses more than leadership and career development. The ultimate mission of ADVANCE is to create an environment at Rice University that embraces individual differences, since it views such differences as enriching to the education offered, while emphasizing the unity of humankind. Such enrichment is necessary to prepare Rice students to be successful in a diverse workplace.
In carrying out this mission, the goals of ADVANCE are:

to promote cultural awareness
to create an opportunity for students to openly discuss issues of diversity
to assist students in developing leadership skills and achieving career goals
to create an environment where individuals feel welcome.
The heart of the ADVANCE program is Friday lunch meetings at which students or a noted leader in the Houston or Rice community present a short workshop on leadership, career, or social issues. Additionally, the students attend weekend retreats in the fall and spring semesters at which issues of leadership and career development are explored in greater detail. The students also develop programs to challenge the university community on issues of diversity.
Orientation Week Diversity Workshops
Working in conjunction with student facilitators, the Office of Multicultural Affairs is reponsible for introducing new students at Rice to issues of diversity, racism, sexism, homophobia and intolerance via new student "Diversity Workshops." Each year, a group of approximately 18 undergraduates will go through 10 - 16 hours of training in order to serve as Diversity Facilitators for Orientaion Week (O-Week). The workshops are 75 minutes in length, and for the last two years, have followed a presentation on diversity by Steve Birdine, President and CEO of Affirmations in Action.

The workshops introduce the new students to a code of civility and invite them to begin the process of learning to dialogue across difference.
GATHER (GLBTQA's Advancing Toward a Harmonious Environment at Rice) is Rice's newly farmed resource center for gay, lesbian, bisexual, trans gendered, questioning and allied (GLBTQA) students. The mission statement for GATHER reads: Gather seeks to offer support and promote education, awareness and advocacy of GLBTQA issues. We will support these individuals by providing a psychological and physical safe-space. Working in collaboration with the Office of Multicultural Affairs, the Wellness Center and other departments and organizations that facilitate diversity and well-being, we will supply resources and create programming to further campus-wide understanding and harmony. In order to increase the visibility and cohesiveness of Rice's GLBTQA community, we will reach out to and involve ourselves with local, national and international social and advocacy organizations.
Culture Fair 2009, "Cultural Fair-y Tales ," is Friday, March 27th 12 - 3 p.m, Grand Hall of the RMC.

Culture Fair is an annual event, sponsored by a Rice University student organization known as ADVANCE (Advocating Diversity and the Need for Cultural Exploration). Typically scheduled as a part of "Unity in Diversity Week" promoted by the Office of Multicultural Affairs, Culture Fair has become a much valued event that not only provides a highly entertaining experience but one that is full of educational value. Culture Fair is far and away the largest program ADVANCE undertakes. The coordination of all the individuals and entities involved is truly quite complex, but the result is a hugely successful fair culminating in a Multicultural Talent Show and ADVANCE Fashion Show. The talent and fashion show components of Culture Fair continue to play to a packed house.

Culture Fair will be held this year on Friday, March 21st, beginning at twelve noon with a fair. The fair will include cultural booths sponsored by such groups as, the Rice Iranian Society, Indian Students at Rice, European Club, Black Student Association, South Asian Society, Aegean Club, Caribbean Student Association, and the Taiwanese Student Association to name just a few. The fair runs from 12 – 3 p.m. in the Grand Hall of the Rice University Student Center. This event is free and open to the public. For additional information, please contact Catherine Clack at 713-348-5124 or advance@rice.edu.
Diversity Council & OMA Advisory Board
The Diversity Council and OMA Advisory Board, which includes the President's of several of Rice's many cultural student organizations, came together in the fall of 2001 and serves as an oversight and consultative board. Fashioned after the President's Council on Minority Affairs, the group meets monthly to trouble shoot and explore issues immediately relative to Rice campus life and climate. They maintain a monthly cultural events calendar ether prevents overlapping programs, and will begin to explore the issue of programming for the greater campus community in the coming school year. The Diversity Council is able to serve as a readily available resource for the campus, while allowing various student organizations to stay in close contact, prevent scheduling conflicts, and increase available manpower by adding the resources of other organizations.