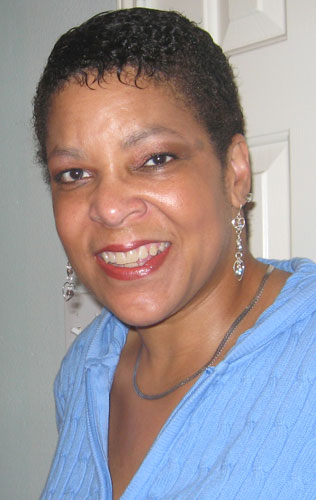 Catherine E. Clack
Asst. Dean for Student Life
and
Director of Multicultural Affairs
3.19.08
Short Bio:
Catherine joined the Rice University community in 1981 after receiving her Bachelor of Arts, Magna Cum Laude, from St. Edward's University in Austin, Texas. She began her career at Rice as an Assistant Director of Admission and recruited students from across the nation in that capacity for 5 years before becoming the Associate Director of Admission. In 1988, a gift from the ARCO Foundation made it possible for Rice to establish an Office of, what was then, Minority Affairs, and Catherine was hired as its Director. In 1993, she earned a Master of Science degree from the University of Houston, Clear Lake, while still serving as Director of what was now known as the Office of Multicultural Affairs. In 1996, she received additional supervisory responsibilities and now serves as Assistant Dean for Student Life, and Director of Multicultural Affairs.
Personal Statement:
I feel both blessed and priviledged to be a part of the Rice Community. I never take for granted how lucky I am to work at a University I love and have a job that is both challenging and immensely satisfying. Rice students are some of the best and brightest this country has to offer, and they will routinely keep you on your toes! Each day brings its challenges,but also opportunities for shared enlightenment.
For prospective students, let me say that if there is one thing I would really want you to know about Rice and this office, it's that college is the best time for unfettered exploration. It is here that you will discover that not only is there much to learn and explore, but also that there is something for everyone. Now is the time to step outside your comfort zone and really take advantage of all the rich diversity and unique learning experiences around you.
Rice epitomizes the word community. We are small enough to be able to address the needs of most any student, and this office is particularly interested in insuring that you feel safe, comfortable and accepted. You can be a budding community activist, someone interested in exploring social justice, a gay student looking for a safe haven, a small town resident looking for new cultural experiences, someone hungry to dialogue on important social issues, or an academic super star looking for a engaging outlet. We have a place for you.