"Lively Bodies - Lively Machines"
A new integrated performance/digital arts workshop created by AlienNation Co
A demo film about the new performance/digital arts workshop created by Johannes Birringer & Imma Sarries-Zgonc has now been completed and is available for distribution (on SVHS/VHS, NTSC, 33' Color, 1996). An independent film was also produced for BBC and is available for distribution by Chichester Institute and AlienNation Co.
"Lively Bodies - Lively Machines"
A multimedia performance art and technology workshop
Directed by Johannes Birringer & Imma Sarries-Zgonc
Originally created in 1996 for the Split Screen Digital Arts Festival in Chichester, England, this multimedia performance art and technology workshop has been designed by media-performance director Johannes Birringer and choreographer/dancer Imma Sarries-Zgonc as a residency program for community pojects, colleges, visual and performing arts schools, music, design, and digital arts institutes and media centers.
It is offered as a 10-day intensive workshop open to participants from all visual and performing arts areas, and its particular focus is directed at the integration of visual art processes, music and performance composition and choreography, and media art and computer technologies. The integration of physical processes in dance, performance art and live music with painterly, sculptural, architectural composition and new analog and digital multimedia processing technologies is based on a philosophy of experimentation that seeks to explore new spatio-temporal relations and translations of visual, sensory experience in today's multicultural world.
The workshop also addresses itself to creative processes of community integration and cross-cultural collaboration, and its thematic focus can be developed in cooperation with local community artists and directed at site- specific issues, stories, and socio-cultural concerns. The content of the creative work is always an expression of the collaboration between the participants in a particular situation and historical moment.
The workshop is production-oriented and designed to culminate in a public rehearsal-performance, screening or installation/exhibition of the materials that have been developed by the participants. Enrollment is limited to 18 participants. It is expected that rehearsal or studio facilities and technical/electronic equipments can be made available to the group.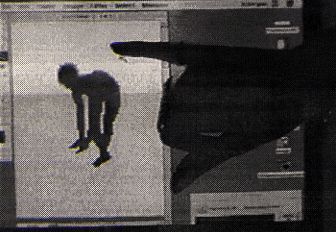 Workshop theme: Lively Bodies-Lively Machines: Examination of physical and visual expression, music and movement, oral histories, video/media composition, and digital interfaces with multimedia software applications.
Duration: 10 days (work schedule available upon request)
Enrollment: maximum 18 participants
Requirements: application with portfolio; practical experience in one/several artforms. [the workshop can also be modified for beginners and young students]
Technical needs: rehearsal studio, cameras/video & sound processing equipment, mixing board, lighting instruments, computer (PC, Mac) workstations, Internet access
Residency: Accommodation for workshop directors and participants (dormitory)
Workshop Fee: £ 2300.oo / $ 3500.oo / € 3000.oo (exclusive of travel & accommodation). Open admission or participant fees dependent on host institution.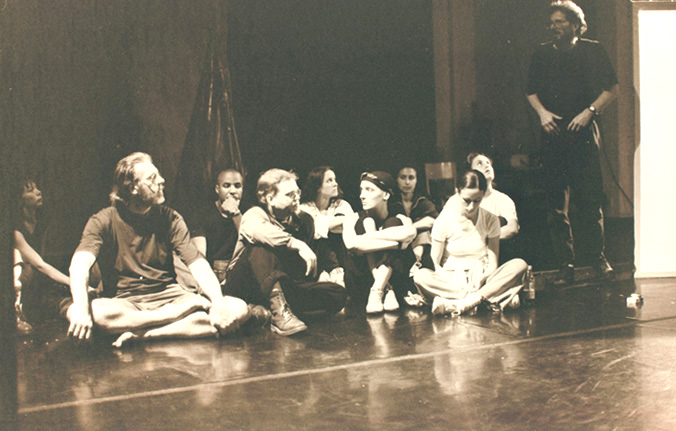 ---
Web site design by WebslingerZ