East by West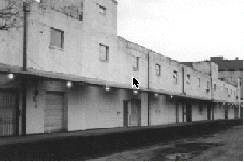 Blurred Boundaries / East by West
A FOTOFEST COLLABORATION WITH ALIENNATION AND HOUSTON AREA ARTISTS
________________________________________________________
In an experimental collaboration between performing and visual artists in Houston, FotoFest is sponsoring the first of a series of arts events at Houston's Winter Street Art Center, October 17-November 9, 1998.
The exhibition Blurred Boundaries, curated by FotoFest, opened with a special free jazz video/music concert by AlienNation Co., EAST BY WEST. The inaugural event took place from 8pm to midnight on Saturday, October 17.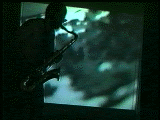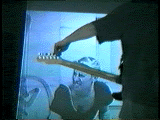 Blurred Boundaries is conceived as a dialogue between photographers, painters, and printmakers moving beyond their own media to experiment with concepts and techniques from other visual arts.
Among the works to be exhibited are large-scale photographs based on sculpture, dance and video projection; handmade books incorporating printmaking and photography; paintings derived from photo reproductions and Polaroid SX70 prints. 
The opening night performance, East by West, will feature digital transformations and film projections of the works on exhibit. The projections will be linked via MIDI to electronic music created on site by Johannes Birringer, Steve Pare, Monti Mayrend, Dom Benczedi (Pink Cloud), Eric Reininger, Angeles Romero, and Brazilian guest artist Andre Marquetti.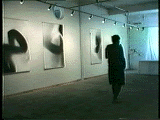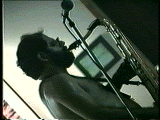 Blurred Boundaries and East by West introduce a series of multidisciplinary art and performance events at Winter Street art Center during 1998-99. 
For more information, call FotoFest at (713) 529 9140 or Johannes Birringer at (713) 861 3782, or visit www.winterstreet.com.
_______________________________________________________________________
back to Performance Projects Page
---
Web site design by WebslingerZ