Candidates 12 - 22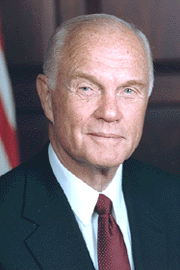 John Glenn - Before his first space flight, John Glenn had already made his mark on history. In 1945, he was commissioned in the Marine Corps. In World War II and in Korea, he flew 149 missions and was hit by enemy fire 11 times. In 1957, Glenn set the transcontinental speed record.

On February 20, 1962, John Glenn was again registered as an an American Hero when he became the first American to orbit the Earth. Though his list of accomplishments goes far beyond that momentous event, Glenn recaptured American hearts on October 29, 1998 when he returned to space as payload specialist on the Space Shuttle Discovery.

After leaving NASA, he was promoted to Marine Corps Colonel in 1964. On Nov 5, 1974, retired Colonel John Glenn was elected Ohio Senator John Glenn. He would go on to become Ohio's first senator to serve four terms.

Without argument, John Glenn has led an exciting life with many diverse experiences.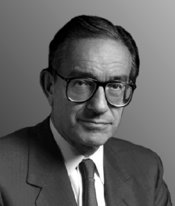 Alan Greenspan - Dr. Greenspan took office on June 20, 1996, as Chairman of the Board of Governors of the Federal Reserve System for a third four-year term ending June 20, 2000. Dr. Greenspan also serves as Chairman of the Federal Open Market Committee, the System's principal monetary policymaking body. Dr. Greenspan has also served as a member of President Reagan's Economic Policy Advisory Board, a member of Time magazine's Board of Economists, a senior adviser to the Brookings Panel on Economic Activity, and a consultant to the Congressional Budget Office.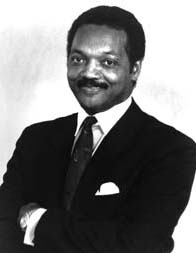 Jesse Jackson -

Jesse Louis Jackson, President of the National Rainbow Coalition, is one of America's foremost political figures. Over the past three decades he has played a major role in virtually every movement for empowerment, peace, civil rights, gender equality, and economic and social justice. Reverend Jackson has been called the "conscience of the nation" and "the great unifier," challenging America to establish just and humane priorities, and bringing people together on common ground across lines of race, class, gender, and belief.

Years before they were common positions, Reverend Jackson was advocating national health care, a war on drugs, dialogue with the Soviet Union, and negotiations in the Middle East. His strong stand against apartheid in South Africa in 1984 mad it an issue on the national conscience. Jesse Jackson's two presidential campaigns broke new ground in U.S. politics.

In 1990, in an impressive victory, Jesse Jackson was elected to the post of U.S. Senator from Washington, D.C., a position also known as "Statehood Shadow Senator." The office was created to advocate for statehood for Washington, D.C. The District of Columbia, with a population higher than five states, has no voting representation in Congress. A hallmark of Reverend Jackson's work has been his commitment to the youth. He has visited thousands of high schools, colleges, and universities, encouraging excellence, and challenging your people to stay in school and away from drugs. Jesse Jackson has also been a major force in the American labor movement. He has worked with unions to organize workers, mediated labor disputes and he has probably walked more picket lines and spoken at more labor rallies than any other national leader.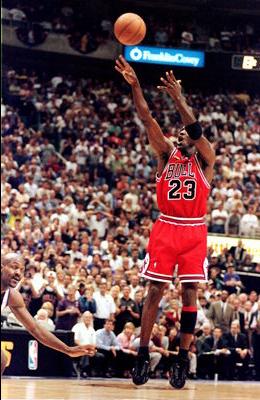 Michael Jordan - Cut from his high school varsity team as a sophomore, Michael Jordan rebounded from the setback to become the greatest basketball player the world has ever seen. He was an instant star at the University of North Carolina, sinking a last-minute, game-winning shot as a freshman in the 1982 N.C.A.A. championship game. In 1984, he was named College Player of the Year, and then outdid himself by leading the United States to Olympic gold that same year.

Jordan was drafted by the N.B.A.'s Chicago Bulls after his junior year in college, and immediately proved that he belonged with Magic Johnson and Larry Bird on the league's short list of superstars. The newcomer's athleticism, acrobatic shots, and pure hang-time earned him the nickname "Air," as well as millions of imitators around the globe. These same attributes, coupled with his charisma, made him a marketer's fantasy: over the course of his career, he almost single-handedly boosted two organizations--Nike and the N.B.A.--into positions of almost frightening international ubiquity.


Herb Kelleher - Herb Kelleher, the co-founder, chairman, and CEO of Texas-based Southwest Airlines, is rated one of the most respected business leaders in the country. He and a friend first conceived the idea of the airline in 1966, but Kelleher, a lawyer, faced a legal battle to get his company off the ground during this pre-airline deregulation era. Southwest's first flight took off in 1971 and the company has since become one of the largest airlines in the US. Much of its success has been attributed to Kelleher's unique approach to management, which focuses on keeping his employees happy and maintaining a sense of humor.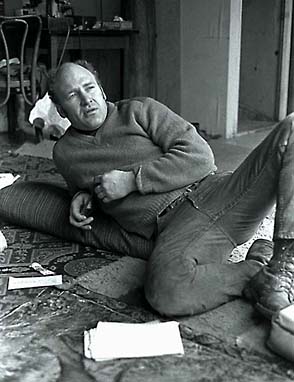 Ken Kesey - After publishing Sometimes A Great Notion in 1964, his second successful novel in as many years (the first being One Flew Over the Cuckoo's Nest) Ken Kesey and a band of friends who called themselves The Merry Pranksters boarded a 1939 International Harvester school bus, perhaps the first such bus to have a psychedelic paint job, and took off on a cross country road trip. Their destination? FURTHUR. The events which grew out of this rollercoaster ride into America's heartland were chronicled in Tom Wolfe's The Electric Kool-Aid Acid Test, and in the songs of a Prankster band called the Grateful Dead.

The bus trip bridged the gap between the Beat Generation '50's and the emerging psychedelic scene that became California in the 1960's. Kesey had proven to the literary establishment that he was a master writer with Cuckoo's Nest and then proved that he could "best" himself with Great Notion. In the eyes of the literary establishment, Ken Kesey proved he could "do nothing" for close to thirty years. Though he wrote a number of other works (Kesey's Garage Sale, Demon Box, which includes "Tricker the Squirrel Meets Big Double the Bear", The Further Inquiry, and Caverns, a collaboration with his class at the University of Oregon) Kesey attracted attention primarily as a counter-cultural folk hero.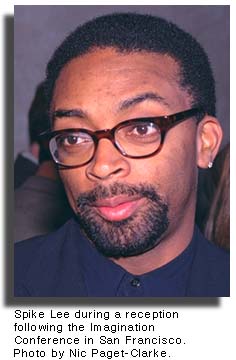 Spike Lee - Spike Lee has established himself as one of Hollywood's most important and influential filmmakers in the past decade. Spike has now completed his ninth film Girl 6 released in Spring of 1996. The Jackie Robinson Saga is to come in 1997. These movies follow his critically-acclaimed films Malcolm X and Clockers.

Born in Atlanta, Georgia, Spike returned South from Brooklyn to attended Morehouse College. Spike coontinued his education at New York University's Tisch School of the Arts, where he received his Master of Fine Arts Degree in film production. Lee then founded 40 Acres and a Mule Filmworks and Musicworks. In addition. he has created two retail companies, Spike's Joint, based in the Fort Greene section of Brooklyn, where he has resided since childhood, and Spike's Joint West in Los Angeles.

In addition to his achievements in feature films, Lee has produced had directed numerous music videos for such diverse artists as Miles Davis, Tracy Chapman, Anita Baker, Public Enemy and Bruce Hornsby. His other music videos include work for Phyliss Hyman, Naughty by Nature, and Arrested Development.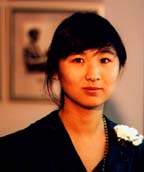 Maya Lin - Maya Lin is a renowned architect and artist, best known for her design for the U.S. Vietnam Veterans Memorial. Maya Lin was born on Oct. 10, 1959, in Athens, Ohio. Maya Lin got her BA of Architecture from Yale College in 1981 and her Master's of Architecture from Yale in 1986. She also got honorary doctorates from Yale, Williams, and Smith.

At the tender age of 21, in 1981, Lin won an open competition for the design of the proposed Vietnam Veterans Memorial. Her idea, now realized in the Washington Mall in D.C., was to incorporate two simple black granite walls bearing the names of the 57,661 Americans who died in Vietnam. Today, she runs her own design studio in New York. Click here for more on Maya Lin.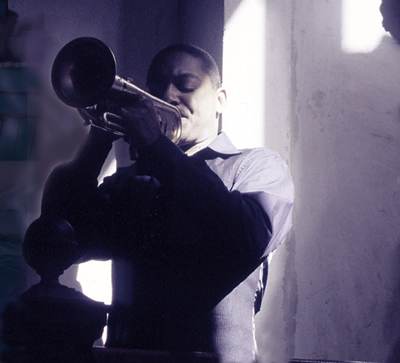 Wynton Marsalis - The most acclaimed jazz musician and composer of his generation and a distinguished classical performer, Wynton Marsalis has by force of personality, intelligence, and achievement brought jazz back to center stage in American culture. Wynton Marsalis began studying trumpet seriously at age 12 and at age 18 he moved to New York to attend the Julliard School. Since his self-titled debut was released in 1982, Marsalis has recorded over 30 jazz and classical albums, has made appearances on countless others and has taken his jazz groups to thirty countries on six continents. Marsalis serves as Artistic Director for the internationally recognized Jazz at Lincoln Center program, which he cofounded in 1987. Marsalis is the first jazz composer ever to earn a Pulitzer.

Education is a priority for Marsalis. One of the most successful aspects of the Jazz at Lincoln Center program has been Marsalis' Saturday "Jazz for Young People" series, which has become a favorite for New Yorkers. In recognition of the many hours he has contributed to music education, community organizations and charities, he has been given keys to cities across the country, all types of community service awards, and a Congressional citation. In 1996, Time Magazine named him among America's 25 Most Influential People.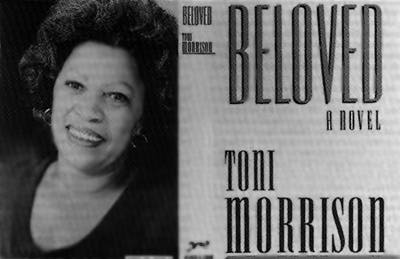 Toni Morrison - The first black woman to receive Nobel Prize in Literature, Toni Morrison has earned a reputation as a gifted storyteller while her artistry has attracted critical acclaim as well as commercial success. One of her most famous works, Beloved was influenced by a published story about a slave, Margaret Garner, who in 1851 escaped with her children to Ohio from her master in Kentucky. When she was about to be re-captured, she tried to kill her children rather than return them to life of slavery. Only one of her children died and Margaret was imprisoned for her deed. She refused to show remorse, saying she was "unwilling to have her children suffer as she had done." Beloved was published in 1987 and was a bestseller. In 1988 it won the Pulitzer Prize for fiction. Morrison has been characterized as, " an important novelist who continues to develop her talent. Part of her appeal, of course, lies in her extraordinary ability to create beautiful language and striking characters. However, Morrison's most important gift, the one which gives her a major author's universality, is the insight with which she writes of problems all humans face.... At the core of all her novels is a penetrating view of the unyielding, heartbreaking dilemmas which torment people of all races" -- Elizabeth B. House (Dictionary of Literary Biography Yearbook).


C.J. Peters - A native Texan, Clarence James (C.J.) Peters (Wiess, 1962) is the chief of special pathogens branch of the Centers for Disease Control. In this position, he works to stop infectious diseases (such as the Ebola virus) from expanding into lethal epidemics. The case Peters is best known for is the 1989 outbreak of the Ebola Reston virus among laboratory monkeys near Washington D.C. This crisis was the subject of Richard Preston's 1994 novel The Hot Zone. The novel inspired the movie Outbreak in which Peters emerged as one of the heroes who kept the incident under control. Peters recieved the Distinguished Alumni Award from Rice University in 1996.