Candidates 23 - 33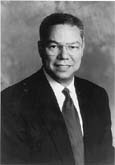 Colin Powell - General Colin Powell served as the twelfth Chairman of the Joint Chiefs of Staff from October 1, 1989 to September 30, 1993 under Presidents Bush and Clinton. Powell was born on April 5, 1937 in New York City. His receipt of the Defense Distinguished Service Medal, the Army Distinguished Service Medal, the Defense Superior Service Medal, Legion of Merit, Soldier's Medal, Bronze Star Medal, and the Purple Heart evidence Powell's distinguished military career. Powell has written an autobiography entitled My American Journey, and serves on the Board of Directors of the United Negro College Fund.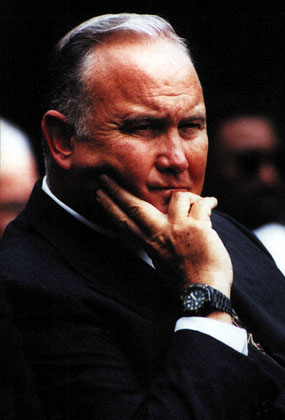 Norman Schwartzkopf - Retired General H. "Stormin' Norman" Schwartzkopf was the Commander of the Allied Forces in the Gulf War. He lives his life by the simple motto "duty, honor, country." Since his retirement has become a noted powerful speaker on leadership and duty both in Washington and in everday life and the role of young people in America's future. He is the author of the best selling book "It Doesn't Take A Hero" and spokesperson for a variety of causes across the nation.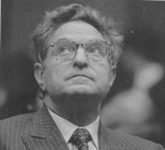 George Soros - George Soros is a billionaire, a financier-philosopher, a philanthropist and author. Mr. Soros is sole proprietor of Soros Fund Management, a private investment management firm that serves as principal investment advisor to the Quantum Group. If someone invested $100,000 in 1969 when Soros established Quantum Fund, and reinvested all dividends, he/she will have been worth $130 millions by the Spring of 1994. Soros donated $500 millions in 1992 and 1993 to many charity foundations in Eastern Europe and the former Soviet Union. Born in Budapest, Hungary, 1930 -- suffered under the Nazis as a child. Immigrated in 1947 to England and moved to United States in 1956. Graduated from the London School of Economics. Received doctoral degrees from New School for Social Research (N.Y), the University of Oxford in 1980. In 1995, the University of Bologna awarded Mr. Soros its highest honor, the Laurea Honoris Causa. Founded the Open Society Fund in 1979.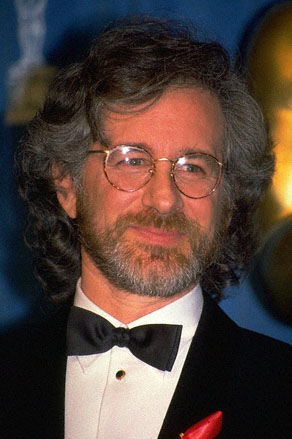 Steven Spielberg - Steven Spielberg is arguably the most important figure to emerge from the creative ferment of American cinema in the 1970s. He has become a household word and a veritable brand name. Largely self-taught, he made his first feature, a two-hour science fiction movie entitled FIRELIGHT, at the age of 16. Spielberg's film credits include Jaws, Close Encounters of the Third Kind, the Indiana Jones trilogy, ET the Extra-terrestrial, Jurassic Park and Schindler's List. Seven of his films are among the highest grossing in movie history. Spielberg was widely hailed as one of the masters of world cinema, and SCHINDLER'S LIST would go on to win nearly every film industry award of 1993. Spielberg has become generally acknowledged as the most powerful person in Hollywood.

In addition to his prowess as a director and producer, Spielberg has used his talents to highlight socially important issues in his films including racism (The Color Purple), the Holocaust (Schindler's List), and slavery (Amistad). He is the founder and director of the Shoah Foundation, a non-profit organization dedicated to preserving the accounts of survivors of the Holocaust.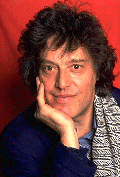 Tom Stoppard - Tomas Straussler, now known as Tom Stoppard, was born in 1937 in Czechoslovakia. The younger son of a doctor for the Bata shoe company, he moved with his family to Singapore in 1939 to avoid the growing dangers of the Second World War.

At the age of 17, having completed his schooling in England, he became a reporter for the Western Daily Press in Bristol, spending the next six years as a full-time journalist, writing film and theatre criticism, among other assignments. He quit in 1960 to pursue his own writing and began a stage play, A Walk on the Water. The first draft of Rosencrantz and Guildenstern Are Dead, his most famous work, was writen during Stoppard's German sojourn, and the Royal Shakespeare Company took an option on a revised version in 1965.

Stoppard has written dozens of scripts for the stage, screen, and radio including Brazil, the Empire of the Sun, and most recently Shakespeare in Love.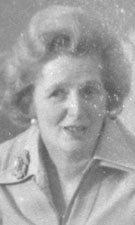 Margaret Thatcher - Margaret Thatcher is the second daughter of a grocer and a dressmaker who became the first woman in European history to be elected prime minister. She then went on to become the first British prime minister in the twentieth century to win three consecutive terms and, at the time of her resignation in 1990, the nation's longest-serving prime minister since 1827. Some people have seen her as a true political revolutionary in that she broadened the base of the Conservative Party to include the middle class along with the wealthy aristocracy.

Thatcher was born Margaret Hilda Roberts on October 13, 1925, in Grantham, Lincolnshire, England. A clever child whose father was an ardent worker in local politics, she decided early in life to become a member of Parliament. She was educated at Somerville College and at Oxford University, where she was the first woman president of the Oxford University Conservative Association. She earned a master of arts degree from Oxford in 1950 and worked briefly as a research chemist. In 1950 she ran unsuccessfully for Parliament, although she did increase the Conservative Party vote by 50 percent in her district. The following year she married Denis Thatcher, a director of a paint firm. After her marriage she read for the bar and specialized in tax law.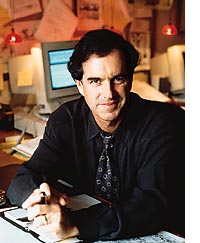 Gary Trudeau - Gary Trudeau was the first comic strip artist to be awarded a Pulitzer Prize. His Doonesbury comic strip, a satirical look at politics and the world around us, appears in nearly 700 newspapers and has an audience of 80 million people worldwide. He has written columns for numerous newspapers and magazines, and is currently a contributing essayist for Time. He has also written an animated film, a Broadway musical, an Off-Broadway revue, and the HBO special, "Tanner '88". He has been nominated for an Oscar, two Drama Desk Awards, and a Grammy; has won an Emmy, and has been inducted as a fellow of the American Academy of Arts and Sciences. Mr. Trudeau holds a BA and MFA from Yale, as well as honorary degrees from 22 universities.


Barbara Walters - Barbara Walters ground-breaking exclusive interviews with world figures and her enterprising reporting have made her one of the most highly acclaimed journalists on television. Over the years, Ms. Walters has received national recognition for her work and has been the recipient of numerous prestigious awards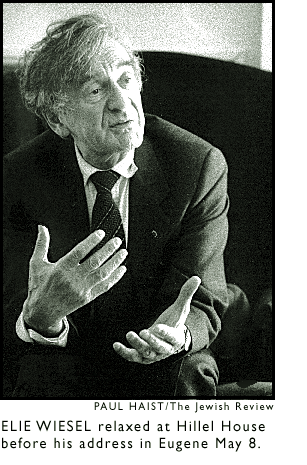 Elie Wiesel - Nobel Peace Prize winner and Holocaust survivor Elie Wiesel is most famous for his first memoir, The Night. He won the 1986 Peace Prize for his efforts on behalf of oppressed people worldwide and continues his efforts through the Elie Wiesel Foundation for Humanity. Wiesel is the Andrew W. Mellon Professor in the Humanities at Boston University, and his awards include the Presidential Medal of Freedom, United States Congressional Gold Medal, and Medal of Liberty Award.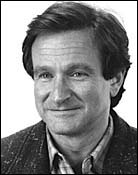 Robin Williams - Robin Williams was born in Chicago on July 21, 1952, and was the only child of a wealthy Ford Motor executive. Trained in drama at Juilliard, he was a mime and a stand-up comic before starring as a loony alien in the seventies sitcom Mork and Mindy, a role that made him a household name. Williams' wild comic talent involves a great deal of improvisation, following in the footsteps of his idol, Jonathan Winters. While Williams was dazzling the nation with records, concerts, and TV appearances, his big-screen output was at first underwhelming: his first leading role was in Robert Altman's disastrous live-action Popeye, and while he redeemed himself somewhat in a decent adaptation of The World According to Garp, he was far more likely to turn up in mediocre comedies like The Survivors and Club Paradise. Indeed, Hollywood failed to put Williams' brilliant improvisational gifts to good use until Good Morning, Vietnam, which earned him an Oscar nomination and a Golden Globe Award in 1987. But while his overall film output has continued to be erratic, he has shown surprising range, tackling dramatic as well as comedic roles, and turning in stellar performances in Dead Poets Society, Awakenings, and The Fisher King. His work as the voice of the genie in Disney's animated Aladdin helped fuel that film's phenomenal, cross-generational success. Robin Williams currently lives in San Francisco with his second wife, Marsha, and three children, Zachary, Zelda, and Cody.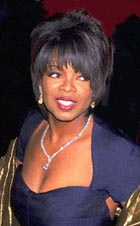 Oprah Winfrey - Oprah Winfrey has already left an indelible mark on the face of television. From her humble beginnings in rural Mississippi, Oprah's legacy has established her as one of the most important figures in popular culture. Her contributions can be felt beyond the world of television and into areas such as publishing, music, film, philanthropy, education, health and fitness, and social awareness. Oprah produces and hosts "The Oprah Winfrey Show." She uses her show to enlighten, entertain and empower her viewers.

Oprah's commitments extend to her initiation of the National Child Protection Act in 1991; she testified before the U.S. Senate Judiciary Committee to establish a national database of convicted child abusers and on December 20, 1993, President Clinton signed the national "Oprah Bill" into law. Recently, Oprah joined Clinton at the Presidents' Summit, a call to action for volunteerism in our communities. She has established scholarships for hundreds of students, and has donated millions of dollars to higher education institutions, such as Morehouse College, Spelman College and Tennessee State University. Oprah also serves as the National Spokesperson for A Better Chance, an organization that provides students (predominantly from inner city school districts) the chance to attend many of the nation's finest schools.