Candidates 1 - 11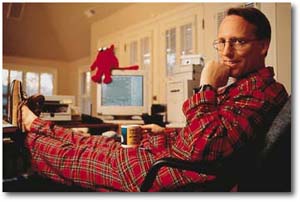 Scott Adams - Scott Adams, creator of the popular Dilbert comic strip and prime-time cartoon, was born in 1957 and now lives in the San Francisco Bay area. After working for a bank and telephone company for 16 years, he found that the cartoon characters he used in his business presentations were popular enough to allow him to leave the drudgery of office life. Dilbert is a composite of his many coworkers over the years and is used to demonstrate the effects of inane management on everyday workers. Dilbert appears daily in over 1700 newspapers in 51 countries. There are thirteen Dilbert books currently in print.


Madeliene Albright - Madeleine Korbel Albright was nominated by President Clinton on December 5, 1996 as Secretary of State. After being unanimously confirmed by the U.S. Senate, she was sworn in as the 64th Secretary of State on January 23, 1997. Secretary Albright is the first female secretary of state and the highest ranking woman in the history of the U.S. government.

Prior to her appointment, Secretary Albright served as the United States Permanent Representative to the United Nations. She was also formerly the President of the Center for National Policy, a non-profit research organization formed to promote the study and discussion of domestic and international issues.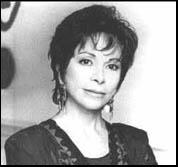 Isabel Allende - Isabel Allende took the literary world by storm with her 1982 publication of The House of the Spirits, a novel which chronicled four generations of a Chilean family against the backdrop of Chile's brutal history. She is also the author of the novels Of Love and Shadows, Eva Luna, and The Infinite Plan, the short story collection The Stories of Eva Luna, and the memoir Paula. Born in Lima, Peru in 1942 and raised in Chile, Bolivia, Europe and the Middle East, Isabel Allende worked as a journalist in Chile until the 1973 military coup. As the niece and goddaughter of Salvadore Allende, Chile's president at the time, Allende was exiled and fled her homeland, settling in Venezuela with her husband, son and daughter. "I felt, as many Chileans did, that my life had been cut into pieces, and that I had to start over again," she recalls. Isabel Allende lives and writes in San Francisco.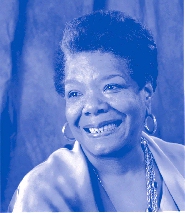 Maya Angelou - Maya Angelou, born Marguerite Johnson, is an author, poet, historian, conductor, actor, singer, songwriter, playwright, film director, and civil rights activist. Born in a segregated rural area of St. Louis, Arkansas, she comes from a broken home, was raped at eight, and was an unwed mother at 16 years old. Throughout all these circumstances she still managed to become San Francisco's first black woman conductor. She was also nominated for an Emmy Award for her acting in Roots and Georgia. Ms. Angelou is fluent in French, Spanish, Italian, and West African Fanti.

She has published ten best selling books and countless magazine articles, and in 1993 she wrote and delivered the presidential inauguration for President Bill Clinton. One of Maya Angelou's books, I Know Why the Caged Bird Sings, an account of her youth, describes the trauma of being raped as a child, the violent death of her attacker, and her subsequent refusal to speak for five years. Currently, Ms. Angelou lectures throughout the United States and abroad and recently has been named a Reynolds professor of American Studies at Wake Forest University in North Carolina.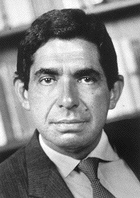 Oscar Arias Sanchez - Oscar Arias Sanchez was born in 1941. After studying in the United States, he read law and economics at the University of Costa Rica in the capital, San Jose. As a student he engaged actively in the work of the National Liberation Party. Having completed his degree, he went on to take a doctorate in England, with a thesis on the subject of "Who rules Costa Rica?" He is the author of a number of books and articles on political and historical subjects.

Upon being elected President of Costa Rica in 1986, he intervened against the activities of U.S.-backed Contras on Costa Rican territory. Although critical of the political system in Nicaragua, Arias has concentrated on engaging Nicaragua and the other Central American states in a peace-making process. In May 1986, he met with the Presidents of Guatemala, El Salvador, Honduras, and Nicaragua to discuss the proposals for a peaceful solution that had been worked out by the Contadora group. They did not reach full agreement, but early in 1987 Arias succeeded in calling a new meeting at which he submitted his own peace plan, departing in some respects from the Contadora plan. The accord approved by the five Presidents in Guatemala on August 7 was based on President Arias's plan. Arias won the Nobel Peace Prize in 1987 for his diplomatic work.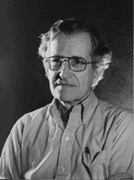 Noam Chomsky - Noam Chomsky is one of the most important intellectuals alive today. His research in philosophy and linguistics has inspired wide acclaim, while his views on politics and foreign policy have stirred great controversy. Chomsky has written numerous books including Language and the Mind, At War With Asia, Reflections on Language, and New World Order. He has been a full professor at the Massachusetts Institute of Technology since 1961. In 1976 he was appointed Institute Professor, a rank reserved for scholars of special distinction. He has earned numerous honors and awards including the prestigious Kyoto Prize.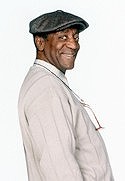 Bill Cosby - BACK in the '50s, Cosby dropped out of high school and joined the Navy. Not exactly the most auspicious beginning for a man who would later become one of the nation's most influential entertainers. Later, he went to college on a football scholarship and earned a bachelor's degree from Temple University. In 1972, he earned a master's degree from University of Massachusetts and, in 1977, his doctorate in education.

Emerging from a successful stand-up career, Bill Cosby was the first African American to star in a weekly drama (I Spy). Cosby won three Emmy Awards as Best Actor for the role, which was instrumental in breaking racial barriers in American television. He has since been the star of six different television sitcoms including the highly acclaimed "Cosby Show". He has appearanced in over 15 motion pictures and has been honored with four emmy awards, and eight grammy awards. Cosby has also released a number of jazz recordings, including hello, friend; to ennis with love, in 1997. He is also the author of the best-sellers Fatherhood, Time Flies, and Childhood.

Currently is a board member of the United Negro College Fund, the Sickle Cell Anemia Foundation, Temple University, and Operation PUSH. In addition, Cosby's series little bill, designed to encourage reading among children, is being developed into a television series.

Through concert appearances, records, television, feature films, books, and commercials, Cosby has touched people's lives. Whether it's Fat Albert or Dr. Huxtable, actor Bill Cosby has had a way of making us laugh. Hard. In his self effacing way, Cosby has taught us about family, and laughter and relationships.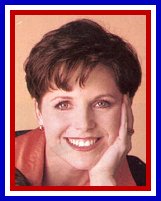 Katie Couric - Katie Couric is a 1979 graduate of the University of Virginia. Since then, she has built an outstanding career in television journalism. In 1980, Couric moved to the new and fledgling CNN as an assistant on the assignment desk in DC. From 1984 to 1986, Katie Couric was a general-assignment reporter at WTVJ in Miami, Florida. In addition to covering crime, drugs, and immigration issues, she wrote and produced an award-winning series on child pornography. In 1990, Katie Couric was a general-assignment reporter with WRC-TV, the NBC Television Station in Washington, D.C. During her time there, she won an Emmy and an Associated Press award for her story about a dating service for the handicapped.

In 1991, Katie Couric's career entered the national limelight when she was appointed to NBC's "Today." In addition to her "Today" duties, Katie Couric also serves as Contributing Anchor for the top rated "Dateline NBC", and hosts "Internight", a live one hour prime time news, talk and interview program on MSNBC cable.

Katie Couric also serves as a National Ambassador for UNICEF USA, one of 37 national committees which works in more than 160 countries and territories providing health care, clean water, improved nutrition, and education to millions of children in Africa, Asia, Central and Eastern Europe, Latin America, and the Middle East. She stays informed about children's issues, visits UNICEF field projects, and represents UNICEF before government officials, the national media, and the general public.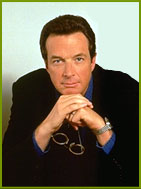 Michael Crichton - Michael Crichton was born in Chicago and was graduated summa cum laude from Harvard University. At twenty-three, Crichton was a visiting lecturer in anthropology at Cambridge University, England. Upon his return to the States, Crichton began training as a doctor, and was graduated from Harvard Medical School in 1969. He paid his way through medical school by writing pseudonymous thrillers, one of which (A Case of Need, 1968) won an Edgar Award. By the time he graduated, Crichton had already written a bestseller (The Andromeda Strain, 1969) and sold it to Hollywood. He then pursued postgraduate studies at the Salk Institute in California before taking up writing full time.

Crichton has written eleven novels -- each of which displays an intimate knowledge of a different, specialist subject, among them primatology, neurobiology, biophysics, international economics, Nordic history and genetics. He has directed six movies, including Westworld, Coma, and The Great Train Robbery, and is the creator of the hit television series ER (which has won fourteen Emmys). He is a computer expert who wrote one of the first books about information technology (Electronic Life, 1983); he has run a software company; he has designed a computer game called Amazon; is a committed collector of modern art and the author of a learned study on Jasper Johns (Jasper Johns, 1977). His other works of nonfiction include Five Patients: The Hospital Explained, 1970, and Travels, 1988. Crichton's novels have been translated into twenty-four languages; nine of his novels have been made into films, including Jurassic Park, one of the most successful films in motion picture history.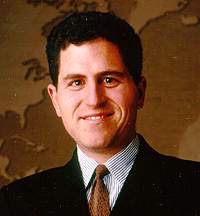 Michael Dell - Michael S. Dell serves as chairman and chief executive officer for Dell Computer Corporation, the leading direct computer company and the fastest-growing major computer systems company in the world. Mr. Dell founded the company in 1984 with $1,000 and an unprecedented idea in the personal computer industry: bypass the middleman who adds little value to the products, and sell custom-built PCs directly to end-users.

Mr. Dell attended The University of Texas at Austin. He is a member of the Board of Directors of the United States Chamber of Commerce and the Computerworld/Smithsonian Awards. Mr. Dell serves on the nominating committee for the National Technology Medal of Honor, and is an advisor to the Innovative Technology Management Association at The University of Texas at Austin. He is also a member of the Computer Systems Policy Project, an affiliation of CEOs of the top computer companies that advocates public policy positions on trade and technology affecting the computer industry and ultimately the United States.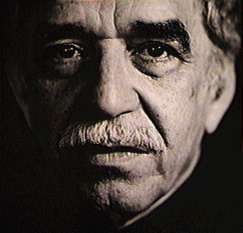 Gabriel Garcia Marquez - Colombian author Gabriel Garcia Marquez is best known for his 1967 novel One Hundred Years of Solitude. The novel includes tales of supernatural occurrences narrated with unblinking sincerity. One Hundred Years of Solitude marked the beginning of a genre of literature called Magical Realism, a style particularly popular among Latin American novelists. Garcia Marquez received the Nobel Prize for literature in 1982.