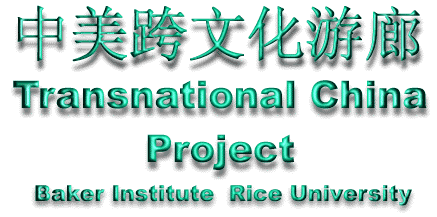 Original Image Archives

NEW
Chengde, Hangzhou and Shaoxing Added to Archive of Images From
Beijing, Chengdu, Shanghai, Three Gorges Dam Project and Xian:
"Public Advertising Culture in China:
Spiritual Civilization, Local Development,
Privatization and Public Service"
(247 Images of 211 Advertisements)


View the Public Advertising Culture in China Archive

Archive:
"Advertising Culture in Chinese Cities"
(661 Images from the 1998 and 1999 Surveys of
Subway Advertisements in Beijing, Kaohsiung, Shanghai, Singapore and Taipei)


Go to the Beijing, Kaohsiung, Shanghai, Singapore and Taipei Advertising Archives
Archive:
"Outdoor Commercial Advertising in Shanghai, 1997-1998"
(296 Images)


Go to the Commercial Advertising Archive
Archive:
"Images of China's Changing Consumer Culture"
(56 Images)

View Prototype Selection of Images
"Angel Island: Immigrant Journeys of Chinese Americans"
A Display of Photographic Work by Lydia Lum,
Supported in part by the Transnational China Project
March 4-April 6, 2000, Rice University
(Visit the Angel Island Project website)

Transnational China Project Home Page

James A. Baker III Institute for Public Policy Home Page

Asian Studies at Rice University Home Page

Center for the Study of Cultures at Rice University Home Page

Rice University Home Page


Copyright and Disclaimer

Note on Accessibility and Updating:
These pages were designed to meet current Web Accessibility Initiative guidelines (W3C WAI GL ). If you have problems accessing these pages, or other comments or suggestions, please contact us at (tnchina@ric.edu). This page (http://www.ruf.rice.edu/~tnchina/) last updated by the Transnational China Project (tnchina@rice.edu) on October 12, 2002.