My Somewhat Checkered Past and Career, reduced by necessity to a few key elements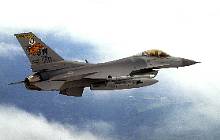 The US Air Force
I was stationed after basic training at Randolph Air Force Base in San Antonio, Texas, where I worked in the Office of Information. I wrote articles, mostly feature stories, for the base newspaper, took visitors on tours of the installation, and also wrote and edited the base history. After a couple of years I was sent to school to learn radio & television the armed forces way, and was sent to Iraklion, Crete, in Greece. There I was a radio announcer, news person, producer and did television news and production. I also spent some time at Armed Forces Radio and Television in Wiesbaden, Germany.


KHFI-AM-FM-TV, Austin, Texas
I began as a morning radio news announcer for the AM-FM operations. Did the 7:25 a.m. and 8:25 a.m. local news cut-ins for the Today Show for the television station. At 27 years old I was the News Director, which was a glorified way of saying I handled the assignments and decided what would appear on the air as news. It was actually a little surprising that I reached that point so quickly. I let it go to my head, and within about a year, I needed to find another kind of work. I really wasn't cut out to be in front of television cameras. I did like radio, a lot.




After that short stint in Austin, Texas, in Radio and Television in the late 60's and early 70's, I decided that I really did need a degree to get much beyond reading news over the air and I chose to attend this fine institution in Houston, Texas. I was a liberal arts major with concentrations in English, Media Studies, Philosophy, Theology and Religious Education. I earned a B.A. Graduated Summa Cum Laude (a fact that still amazes me and my family). I also later earned a Master's Degree in Religious Studies from the same institution.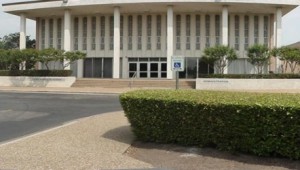 I worked at each of these institutions of secondary learning as a teacher and they now have Web presence.
After my Masters, I taught for 4 and one-half years at St. Agnes Academy, a Catholic High School for young women. That experience led me to believe that I might need another degree. I found a job at the next place in the list and went to graduate school in Religious Studies at Rice University.

I was the Director of Religious Education for St. John Neumann Church on the Northwest side of Houston. I also taught courses for the Diocese in a special ministries training program. It helped to support my graduate school pursuits.
There are some who might say that I got lost at Rice. I have a very special relationship with the University. I came as a graduate student in Religious Studies with the intent to complete a Ph.D. project in medical ethics. The school has a wonderful program in medical ethics operated in cooperation with the U.T. School of Health Sciences in the Texas Medical Center. I also worked as a student worker on campus. I am ABD and about 249 pages short of the 250 pages I need to complete the degree. Maybe when I retire, but probably not. At any rate, I appear to have moved into phase in my life in which Rice University serves some deep unfathomable need in my psyche. For the last three years, I have worked for the Boniuk Center for Religious Tolerance at Rice. It has been extremely challenging and rewarding. I worked full-time for the last two years, but feel that it is imprortant for me to get a little time to pursue addtional interests. As a result, I continue to work at this fine institution, but now am working part-time, and am able to support the pursuits of its athletic teams, especially Rice Baseball. But there is more to life at 65.
Indeed, because of Rice University, I have met two filmmakers, whose careers in filmmaking, I have encouraged with various kinds of support and help. The first one is Kyle N. Henry who directed, photographed and edited "American Cowboy", a documentary film. Kyle is also the filmmaker for "Room" which was screened at the 2005 Sundance Film Festival. The other is Tariq Tapa, who has done two short films. One is an experimental-narrative titled "Spite." The other a documentary about a father-son trip to Kashmir. Click-throughs for both of them appear below.

Also, I was reminded recently that I also encouraged another filmmaker to pursue his dreams. He is a Danish film and television producer, Lars Christian Hermann. I met Lars when I was a graduate student. He has made a number of very successful films that have played in Europe. He is now working as an indepenent film producer.

Watch for changing developments here on a regular basis!
Here are some of my favorite spots on the web which reveal something of my personality


Tariq Tapa, flimmaker, editor, the latest from this young filmmaker as he enters his final year at California Institute of the Arts.
TST-CNP Vertigo Tour of San Francisco, a guide to a visitors tour of the sites in San Francisco and environs featured in Alfred Hitchock's "Vertigo".
Kyle Henry's 2005 Sundance Entry "Room", E.com Interview
Kyle Henry's American Cowboy a documentary film project on which I was the executive producer for Rice and UT Film School graduate Kyle Henry.
Boniuk Center for Religious Tolerance
Calvin Preece
Comments, Thoughts, Ideas can be sent to
email:calp@rice.edu
Updated on 9/8/07