GEAR UP for an Engineering Career!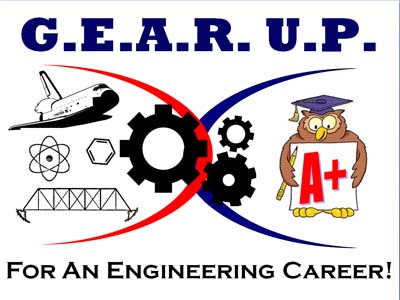 The purpose of this event was to expand a previously established event, RACE for an Engineering Career, from high school students to middle school students and their parents. This day exposed Pasadena Independent School District (PISD) middle school students to Rice SHPE members, engineering majors, and a university setting.
Students from three PISD middle school participated in the on-campus event. Their parents were invited as well. The students were divided into three groups each led by a chapter officer, while the parents were taken by the Rice Admissions Council for a bilingual program. The students attended three 40 minute sessions for the first half of the day including: a financial aid workshop, a mechanical engineering workshop and an official Rice University campus tour. Lunch was provided in a Rice cafeteria. The final event was a roller coaster building contest where students used their creativity and teamwork skills to construct a roller coaster from Styrofoam, tape, and any other available objects. The projects were judged and awarded first, second, and third prize.