We gather every week to play, talk about and enjoy a game of cricket. We are always looking to increase awareness of the game and welcome anyone and everyone to come and learn more about cricket.

We get together every Saturday afternoon typically on Field 6

on Rice University campus. Field 6 is located close to Rice Gate #8 (intersection of University Blvd and Stockton Drive). Cars can be parked on Stockton Dr. The field is a couple minutes' walk from the street. We play with the standard cricket ball and have all the necessary protective equipment. Membership is open to individuals who plan to come regularly for the weekend games. There is an annual membership fee of $10.00 for non-Rice students and $20.00 for non-Rice working individuals. All you have to do is :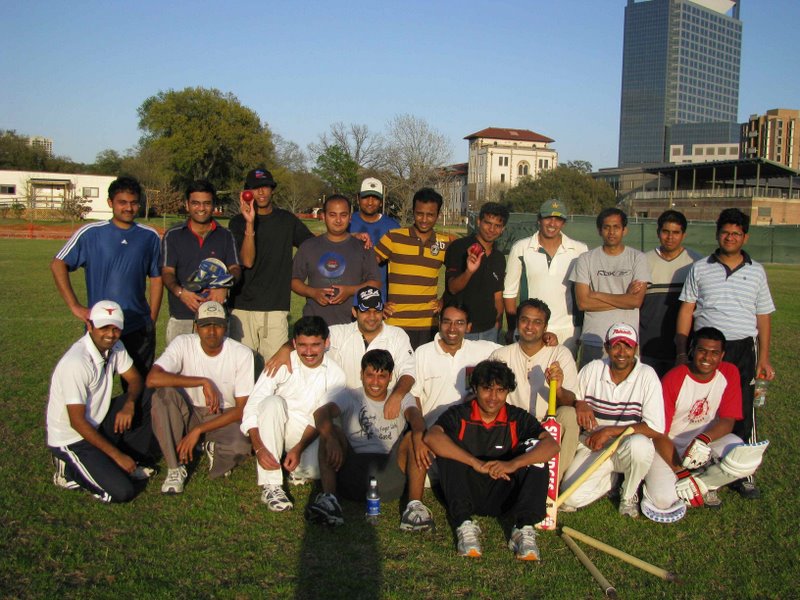 We have a few friends who play competitive cricket in Houston Cricket League. When we get the chance, we go and play matches with them.
Rice News article: Rice Cricket Club a long time back!.
---
Rishija Misra (President) rm32(at)rice(dot)edu 832-833-5769
Sartaj Chaudhary (Vice President) sc53(at)rice(dot)edu 832-916-0979
Sandeep Ramakrishnan (Treasurer) sr36(at)rice(dot)edu 713-261-2229