---
Biographical Sketch
---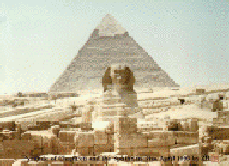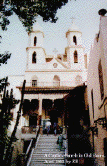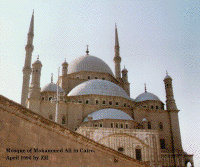 1967-1973: A number of different elementary schools in Heliopolis and Zamalek.
1973-1979: St. George school in Heliopolis.

June 1979, General high school diploma (Thanawiyya `Amma) specializing in Mathematics.

1979-1983: The American University in Cairo.

February 1983, B.A. in Economics with a minor in Computer Science.

1983-1984: Soldier in the Egyptian army.
1983-1984: The American University in Cairo.

February 1985, M.A. in Economics.
Thesis title: On The Empirical Production Function.

1984-1985: Stanford University, CA 94305.

June 1985, M.S. in Statistics.

1985-1988: Northwestern University, IL 60208.

June 1988, Ph.D in Economics.
Dissertation title: Estimation in Economic Systems Characterized by Deterministic Chaos.

1988-1989: University of Rochester, NY 14627.

Assistant Professor of Economics.

1989-1996: California Institute of Technology, CA 91125.
1995-1996: International Monetary Fund, Washington, DC 20431.

Economist, Middle Eastern Department.

1996-1998: University of Wisconsin, Madison, WI 53706.

Associate Professor of Economics (with tenure).

1998-Present: Rice University, Houston, TX.

Chaired Professor of Islamic Economics, Finance, and Management, and Professor of Economics and Statistics.

1991: Got married to: Ghada Youssef Kamal.
1993: Became the father of Ahmad El-Gamal.
1998: Became the father of Mustafa El-Gamal.
---