Rice Chalice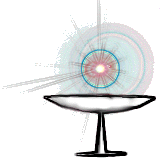 Unitarian Universalists at Rice University
Affirming the worth and dignity of every person
---
---
What is Unitarian Universalism?
From the Unitarian Universalist Association (UUA), here's a short description of our religion. We are guided by a set of Principles and Purposes. Why does the world need another religion?
How do I get more information?
For information on UU student activities, contact us <chalice@rice.edu>. Anyone interested is welcome
See what other UUs 18-35 years old are doing.
Where's the nearest UU church?
First Unitarian Universalist Church is conveniently located at 5200 Fannin, one block off of Main Street, about a mile north of the campus. (713)-526-5200. Please contact us if you need a ride from campus.

Other churches in the metro area include:
Bay Area UU Church is at 17503 El Camino Real, in the far southeast near Johnson Space Center. (281) 488-2001.
Emerson Unitarian Church is at 1900 Bering Drive, west of the Galleria area. 782-8250.
Henry David Thoreau UU Congregation is at 3945 Greenbriar, Stafford, Texas, in the far southwest in Fort Bend County. (281) 342-0080.
Houston Unitarian Fellowship is at 1504 Wirt Road, outside of the west loop and north of I-10. 686-5876.
Northwest Community UU Church meets at Holmsley Elementary, 7315 Hudson Oaks, west of Highway 6 and right off FM 529 in the far northwest. (281) 550-8884.
Northwoods UU Society is at 1370 N Millbend Drive, far north in The Woodlands. (281) 298-2780.
The Southwest UU Conference has a complete listing of all churches in the region.

---
Created by Art Gorski;graphics courtesy of Mac Morgan. Please direct comments to chalice@rice.edu. Last modified 4/5/02