Iolanthe performances will be in the Will Rice College commons, indicated on the map.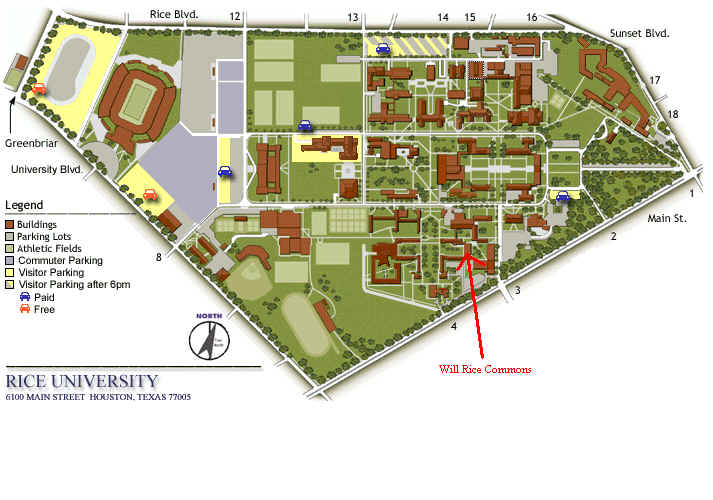 An interactive copy of this map can be found here.
The nearest free parking is inside entrance 8, off University Blvd, a 10 minute walk from the Will Rice commons. There is paid parking closer to Will Rice, off entrance 2 from Main Street.