Akaka Falls in Kauai, Hawaii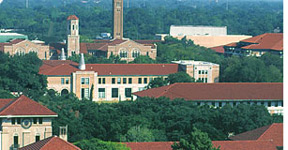 Peggy's Web Page
This is my web page at Rice University.
Under Construction
I lived in Hawaii for approximately 10 years.
While I was there I studied Spanish Literature at the
University of Hawaii at Manoa in Honolulu..
In 1986 I received an MA in Spanish Literature
from the The University of Hawaii.-------

In May 1986 I received an MA in Hispanic Linguistics and in May 2001 a PhD in Hispanic Linguistics from the University of Texas at Austin. After teaching for two years as a lecturer at UT I moved to Houston and am now teaching Spanish at Rice University. The syllabus and course description for my classes is located here.
Copyright 2003 Peggy Patterson