Email us at libs@rice.edu
Facebook Group
Libertarian Links
Harris Co. Libertarians
Texas Libertarian Party
Libertarian Party
Ron Paul
RonToRice.org
Ron Paul 2008
Houston Paul MeetUp
Libertarian Presidential Candidates
George Phillies
Steven Kubby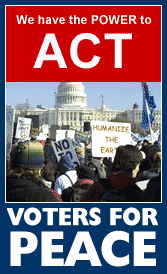 Peace Links
LewRockwell.com
StudentPeaceAction.org
IraqMoratorium.org

Join Us for these Upcoming Events:

Sat., March 11th, 6:30 PM: Libertarian Precint Meeting - Miner Lounge (RMC)
Meet some Rice students running for office as Libertarians.

Sat., March 15th, 1:00 PM: Harris County Convention in Miner Lounge (RMC)

Sat., March 22nd, 1:00 PM: Multi-County Meeting in Miner Lounge (RMC)

Tues., April 1st, 7:00 PM: Movie & Pub Night in Grad Lounge (basement of RMC by Willy's) - Watch "Idiocracy"

Fri.-Sun., May 16th-18th: Preserving the American Dream Conference in Houston. Three day conference with tours and speakers vrom CATO, Reason, Texas Public Policy Foundation, and many more libertarian organizations.

Past Events and News:
Thursday, Jan. 31st, 7:00 PM: Movie Night - watched Brasil in Graduate Lounge

Jan. 25th: Rice Libertarian president, Mhair, rebuts the Ron Paul smear page printed in the Thresher last week. (4th letter down)

Friday, Jan. 18th: Noon Lunch to Bring Ron Paul to Rice in Farnsworth (RMC) Read about the Ron Paul Rally at Rice University.



Thursday, Jan. 10th: Watch 'V for Vendetta' in Graduate Lounge (RMC)
Alice brought Ben & Jerry's ice cream. Yummmmm!

Monday, Nov. 19th: Meeting at 8:00 PM in Blair Lounge (RMC)
meeting is in the Blair Lounge (in the RMC) which is next to the Kelley Lounge. Please come along for snacks and discussion. Ron Paul is sure to come up, as well as future officer positions (Mhair graduates in January!). We will also discuss some upcoming events, including a Bill of Rights day we are hosting here on campus in December 15, with the help of the Harris County LP and some other local groups.

Saturday, Dec. 15th, 6:00 PM: Bill of Rights Dinner in Farnsworth Pav. (RMC)
Co-sponsored by the Harris County Libertarians and other local political groups, this event will celebrate the first ten amendments to our Constitution, the Bill of Rights.




---


...




---