Nanochemistry at Rice
Hi, I'm Dustin James, the Laboratory Manager for the Tour Group here at Rice University. My job is to manage day-to-day activities that support the work done in the lab, to keep things running smoothly when The Boss, Professor James M. Tour, is out-of-town, to help write grant proposals, edit and write papers, keep up with budgets, etc. "Research Scientist" is also in my title.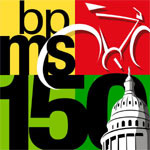 I rode my bicycle in the MS-150, a 173 mile two-day trip from Houston to Austin, 17-18 April 2004, to raise money for mutiple sclerosis. Find out more on my biking page.
Last Modified on 10-Jan-2007
by Dustin James
Biking | Resume | Blog | Linkedin Web Page | Rice University | James M. Tour | Tour Group