The Sciences and engineering have become international disciplines; about fifty percent of graduate students in engineering speak English as a second language, and many have third or fourth language knowledge as well. Few had an opportunity to take conversation courses that featured technical vocabulary. As a result, graduate students are often knowledgeable about the meaning of English words for thermodynamics, genetics, or similar terms but have had little instruction in pronouncing terms.

Sometimes the difference in pronunciation cannot be detected from reading. For example, French, Russian, and English all use the word "valence" to describe the combinatory power of an atom but French applies a rule of equal stress on syllables, whereas Russian emphasizes the second syllable and North American pronunciation accents the first syllable. The word is so common that the differences in pronunciation can provide a distracting dissonance when graduate students lead laboratories or talk with colleagues.
This summer two Rice alumni, Woods and Patsy Martin ('49), sponsored a special 8-week course to help graduate students deal with pronunciation differences in their own technical field.
---
Click here to review the clips of student readings.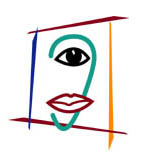 This course is sponsored by The Cain Project